Shoalhaven Greyhound Racing Club has been a family-friendly venue and an integral part of the Shoalhaven community for over 40 years. With weekly race meetings every  Monday evening, we invite you to come to the club and experience the atmosphere for yourself. *** NEW Race days and New Trial Times (see below)
With canteen, fully licensed bar, bookie and TAB betting all on-site, its a great place for a night out for the whole family or group events.
Trial Times
Trials Wednesday Morning (7.30am to 8.30am +  8.40am until finished must be Booked)
Friday Mornings** (8.00am to 9.00am or later ALL must be booked)
After the last race on race nights…
Home of Greyhounds as Pets Shoalhaven.  For more information head to our adoption page.

LADBROKES SUMMER PUPPY CLASSIC FINAL 2017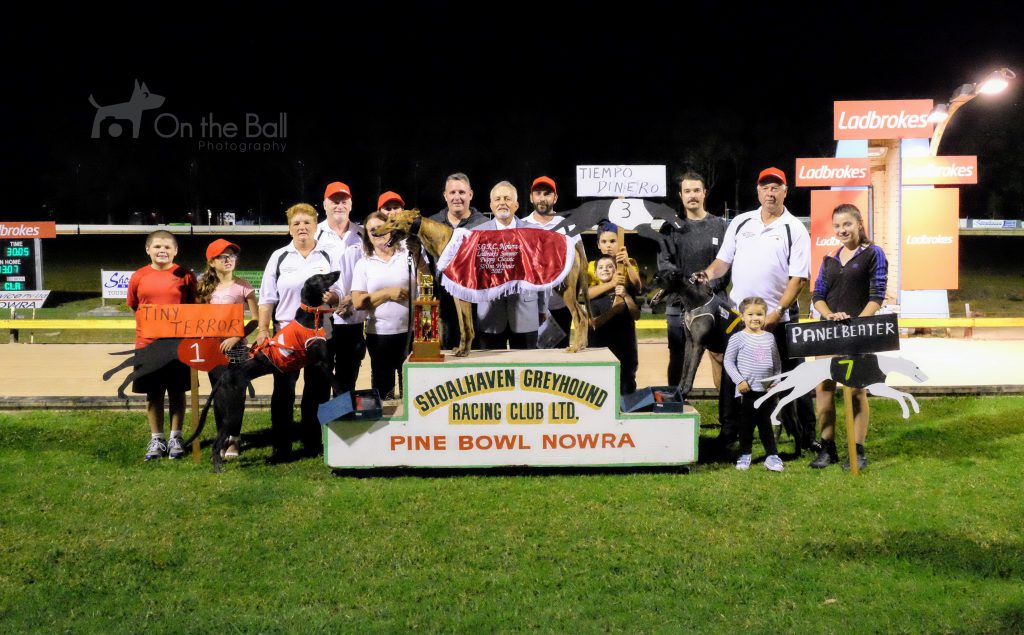 Tiempo Dinero trained by Donna Campbell took out the Ladbrokes Summer Puppy Classic 2017 with Tiny Terror holding off for second place just ahead of Panel Beater in 3rd.  Donna had 3 runners in the final all from the same litter.
Then checkout our adoption page of dogs looking for forever homes, you might find exactly what you are looking for..